 Patriot Act with Hasan Minhaj is a weekly news and political comedy show on Netflix. The show synthesizes cutting-edge technology, sharp comedic writing, and award-winning motion graphics to immerse viewers in a vibrantly shifting landscape unlike anything else on television.
I've applied my design and animation skills to Patriot Act since it launched in 2018. Collaborating with the best creative team in the business, I've contributed to the show's evolution to a dazzling kinetic platform that entertains, informs, and inspires.


2018-2019 Primetime Emmy Awards 
Winner, Outstanding Motion Design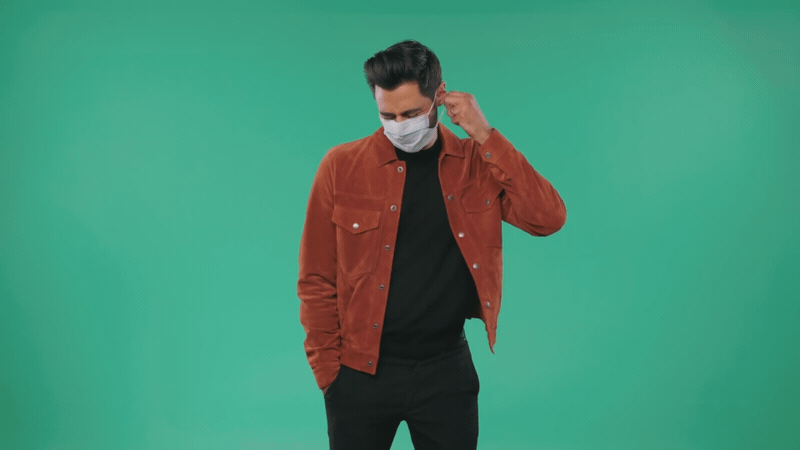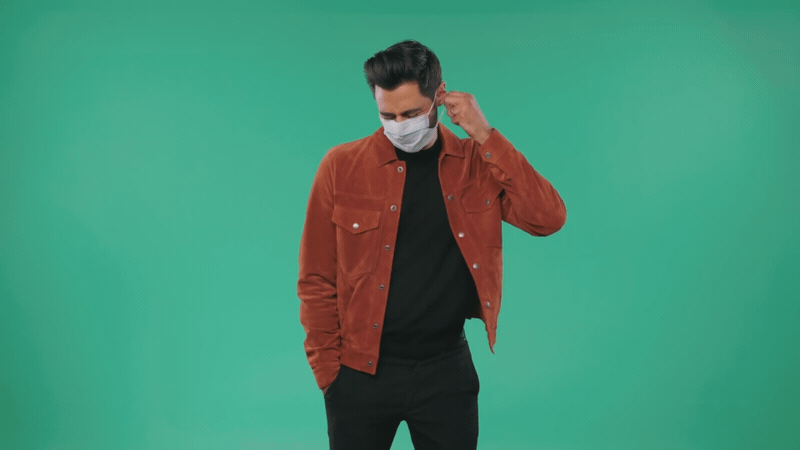 Patriot Act shifted direction with the global impact of COVID-19 in Spring 2020. We redesigned the show to comply with social distancing norms and adapted our creative direction to maintain the same level of high quality graphics in a new format. 
Graphics Department Credits
 
Volume 1

Creative Director: Michelle Higa-Fox 
Design Director: Jorge L. Peschiera 
Head of Animation: Yussef Cole
Animators: Tynesha Forman, Paris London Glickman, Erica Gorochow, Rachael Park, Ryan Mauskopf, Dorca Musseb, Alex Pope, Lizzi Stuart, Brandon Sugiyama, James Zanoni, Andrew McFarlane.
Graphics Production Assistant: John Hughes
Volume 2

Creative Director: Jorge L. Peschiera
Design Director: Nick Lim
Head of Animation: Yussef Cole
Graphics Producer: Justine Webster
Graphics Coordinator: Riaan Hogan
Lead Animators: Paris London Glickman, Brandon Sugiyama
Animators: Apollo Baldoz, Tynesha Forman,  Jeejung Kim, Ananya Gharatzu, Ryan Mauskopf, Dorca Musseb.
Graphics Production Assistant: John Hughes
Volume 3

Creative Director: Jorge L. Peschiera
Design Director: Joyce N. Ho
Head of Animation: Yussef Cole
Graphics Producer: Justine Webster
Graphics Coordinator: Riaan Hogan
Lead Animators: Richard Lampasone, Brandon Sugiyama
Animators: Apollo Baldoz, Tynesha Forman,  Ananya Gharatzu, Jeejung Kim, Ryan Mauskopf, Dorca Musseb.
Junior Animator: John Hughes
Volume 4

Creative Director: Jorge L. Peschiera
Design Director: Yussef Cole
Art Director: Chris Carboni
Graphics Producer: Justine Webster
Graphics Coordinator: Riaan Hogan
Lead Animators: Richard Lampasone, Brandon Sugiyama
Animators: Apollo Baldoz, Tynesha Forman,  Ananya Gharatzu, Jeejung Kim, Ryan Mauskopf, Dorca Musseb, Tanner Scarr
Junior Animator: John Hughes
Volume 5

Creative Director: Jorge L. Peschiera
Design Director: Yussef Cole
Art Director: Sarah Orenstein
Graphics Producer: Justine Webster
Graphics Coordinator: Riaan Hogan, Megan Sweet
Lead Animators: Richard Lampasone, Brandon Sugiyama, Paris Glickman
Animators: Apollo Baldoz, Maddy Hodgetts,  Ananya Gharatzu, Jeejung Kim, Ryan Mauskopf, John Hughes, Tanner Scarr, Caresse Haaser, Alex Pope
Volume 6

Creative Director: Yussef Cole
Art Directors: Sarah Orenstein, John Koltai
Graphics Producer: Justine Webster
 Lead Animators: Richard Lampasone, Olga Povarchuk, Adam Saul, Jenni Yang
Animators: Apollo Baldoz, Maddy Hodgetts,  Ananya Gharatzu, Jeejung Kim, Ryan Mauskopf, John Hughes, Dorca Musseb
Patriot Act Brand Bible

Slanted Studios & PepRally 
Executive Creative Director: Michelle Higa Fox 
Creative Director: Erica Gorochow 
Producer: Jennifer Vance 
Design and Animation: Erica Gorochow, Philip Sierzega, Michele Graffieti, Jerry Liu, Eddie Song, Christopher Mennuto, Brendan Roche, Stephanie Swart 
Design Exploration: Tony Zagoraios, Elliot Blanchard, Erin Kilkenny, Guillaume Combeaud, Michael Batista 
Production Assistant: John Hughes
Coding: Beau Burrows
Technology & Previsualization

Pre-Visualization & Screens Supervisor: Jaimie Van Dyke
Pre-Visualization Operators: Mikaela Baird, Matt Schechtman
Video/ Screens Programmer: Greg Bloxham
System Integration & Pre-Vis Consultants: Rodd McLaughlin, Zak Haywood
Graphics Department Dogs

Merlin Higa-Fox, Willis Webster, Henry Orenstein, Bruce Glickman, Prosciutto Van Dyke